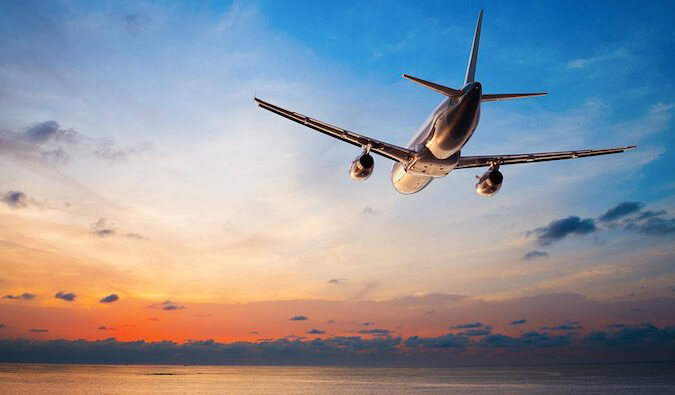 Are you looking for the best websites to book your flight tickets? Or looking for the best flight deals? The options are many, and one can quickly get confused due to the abundance of options on the market.
You can easily book your flight tickets without anyone's help from your preferred airline, or you can spend some time searching sites and get the details of flights and airfare to enjoy cheap bookings. Both options are decent, but neither of these confirms the best price. So what to do? Of course, many international and domestic travel companies assure you that you don't overpay, but you cannot trust all of them.
For incredible deals and offers on various occasions, check out Collected.Reviews.
Don't lose hope as this guide about the best flight search sites for booking cheap airfare can help you out. Take a look:
Momondo
 Momondo is our favorite site as it helps to find the cheapest airfares. The website is a savior for those folks who want tickets at the last minute. Launched as an aggregator in 2006, Momondo now is a fully-fledged OTA and gives all the details about airfare and trends for various dates. You will find a useful price tracker, simple to use filtering options and a detailed airfare calendar graph that displays average prices for every occasion.
Booking.com
 Next on this list is Booking.com. Like others, it also features efficient filtering tools that allow you to filter and analyze different flights and airfares to pick the one as per your specific needs. You will also find many lucrative and customized offers on this website. The website also allows you to filter your query as per destination, airport, stops, and parting and arrival period.
Skyscanner
The industry pioneer, Skyscanner, was the first website to feature cheap airline fare along with other details and deals. The website's simple interface is effortless to use, and comparison of various values, ticket prices is a breeze. You view and compare the prices and deals for an entire month, not only for a few days. Furthermore, you can view and look for a whole country's destination instead of a city and find cheap flight deals.
Kayak
Next, we have an extensive search engine that shows only the best available flight deals, the Kayak. The website features vast tools at your fingertips. It fares tool is highly flexible, and you can search and look at the price graphs for up to ten months. Additionally, you can also set timers and reminders about your desired fares and compare airfare trends and prices to predict the upcoming flight fares' forthcoming changes.
Google Flights
Like others in this post, Google Flights is a meta-search engine, not an OTA. The powerful ITA Matrix of this search engine is specifically designed for your travel requirements. You can view and analyze price trends and determine how much your ticket will cost you on the traveling date via Google map. You can also use its detailed analytical tool to track a particular route's charges and find the lowest price.